Dale Dudley has been calling Austin home since 1987 when he was offered a position as Radio Broadcasting Talent under the LBJ Broadcasting firm, owned by the family of former President Lyndon B. Johnson.
With a new ownership Dale tried his best to make it an exact 35 years as the host of one of the most successful and longest running shows in history. But radio is a cruel beast, and he did his final broadcast on 1/4/22 and at the end of the show the DB show was filled with suits.
For ten years Dale was a monthly humor columnist for Austin Monthly Magazine where he won more than 7 Houston Press Club awards for his monthly articles four being  1st place.  Dale and his radio partner, Bob Fonseca were inducted into the Texas Radio Hall of Fame in 2010.  He has successfully performed live podcasts with 22 straight sellouts. At the pre-covid Cap City Comedy.
He can be seen in many bad motion pictures and has a couple of lines the successful ones, Spy Kids 2 and with Jack Black in Bernie.
Hang on, I know this is getting boring, but I'm editing this myself and I need the freaking ego boost? Now back to second person:
Real Estate has always been a passion for Dale, and he became a Realtor to serve people as they take on one of the biggest purchases they will ever make. Dale sold 4.1 million dollars' worth of property in his first six months. With almost every sale going well over listing price. (I hear this is good)
Having bought and sold several houses himself, he knows the process well from the buyer/seller/investor perspective and all the stress and unknowns that it can bring.
Dale is a Licensed Sales Associate for the Bob and Michaela Hachtel team.  This team has more than 15 years of experience and has been recognized as one of Realty Austin's top producing teams year after year.
When he is not selling Real Estate, Dale enjoys sitting alone wondering what his place was in the world, watching the Texas Longhorn and Dallas Cowboys football teams (choke every year.  He plays guitar very badly and was disappointed he never got to do his solo of "Tears in Heaven" on the air.
He and his wife, Amanda, live in Leander with their two children, Jacob and Ellison.
Testimonials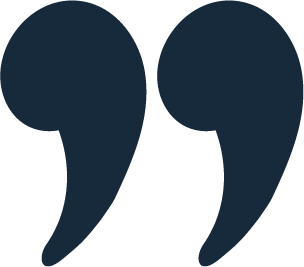 I am so appreciative of your help throughout this process. You, Amanda, and the team at Realty Austin made this whole process a lot smoother than I had hoped it would be because I was completely lost and had no clue where to even start.
Jennifer Weeks
Dale Dudley is a licensed  REALTOR® for Realty Austin.

Find my Podcasts (The Dale Dudley Show) on any platform including Spotify, Youtube, Apple Podcasts. Reach me anytime a the number below.
Secondary Title